Mota Bandeira Natural - Timor Leste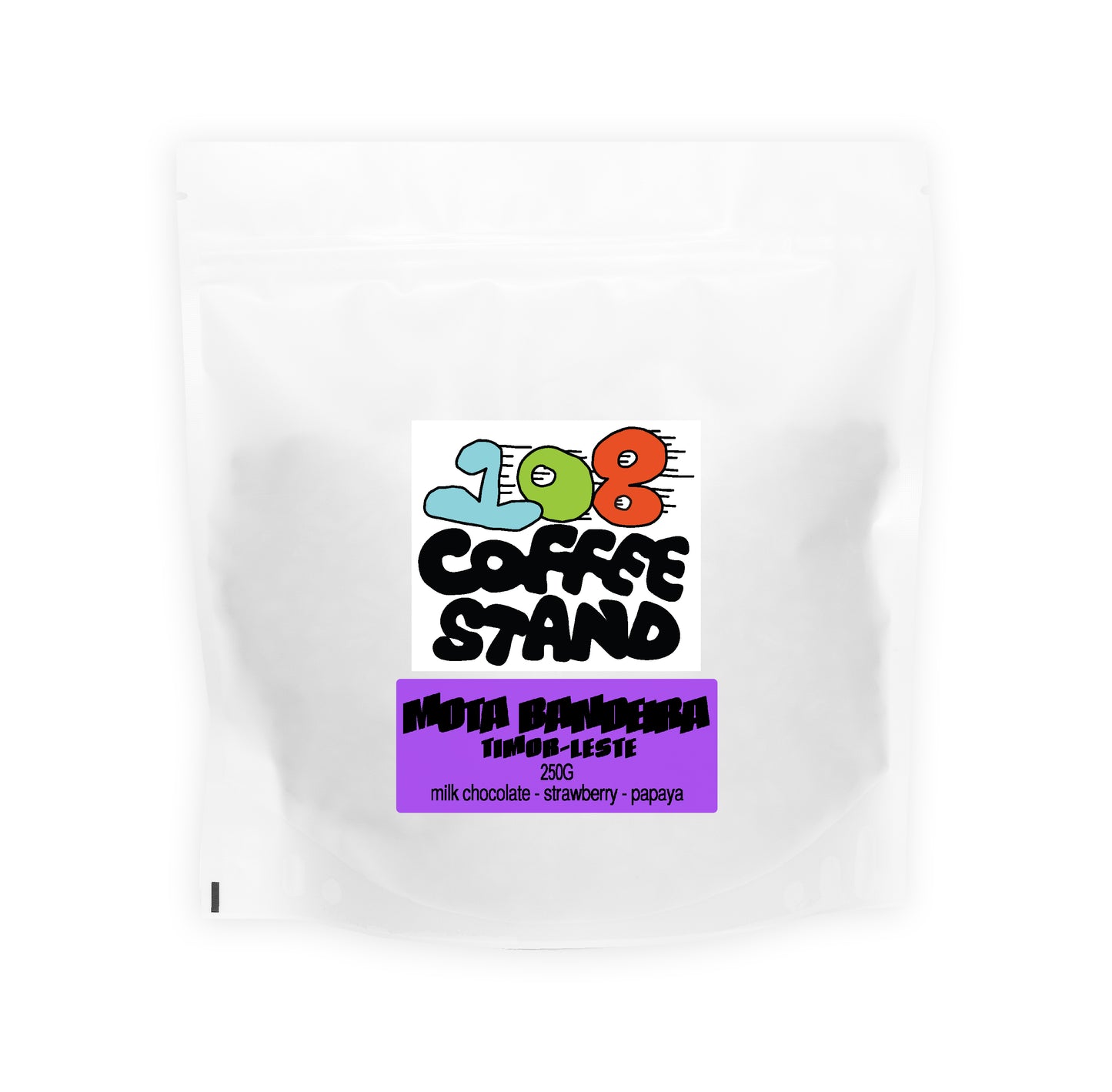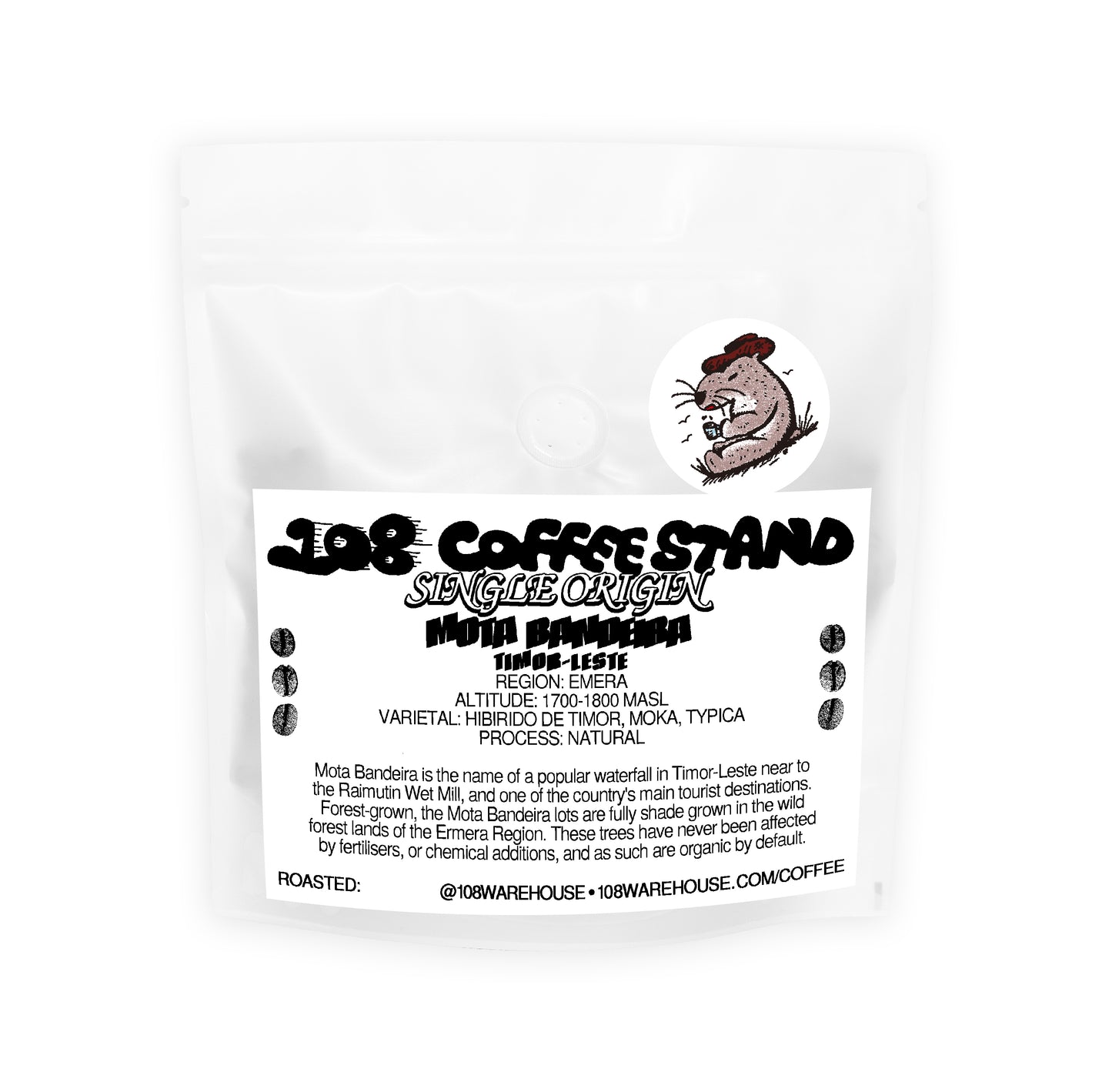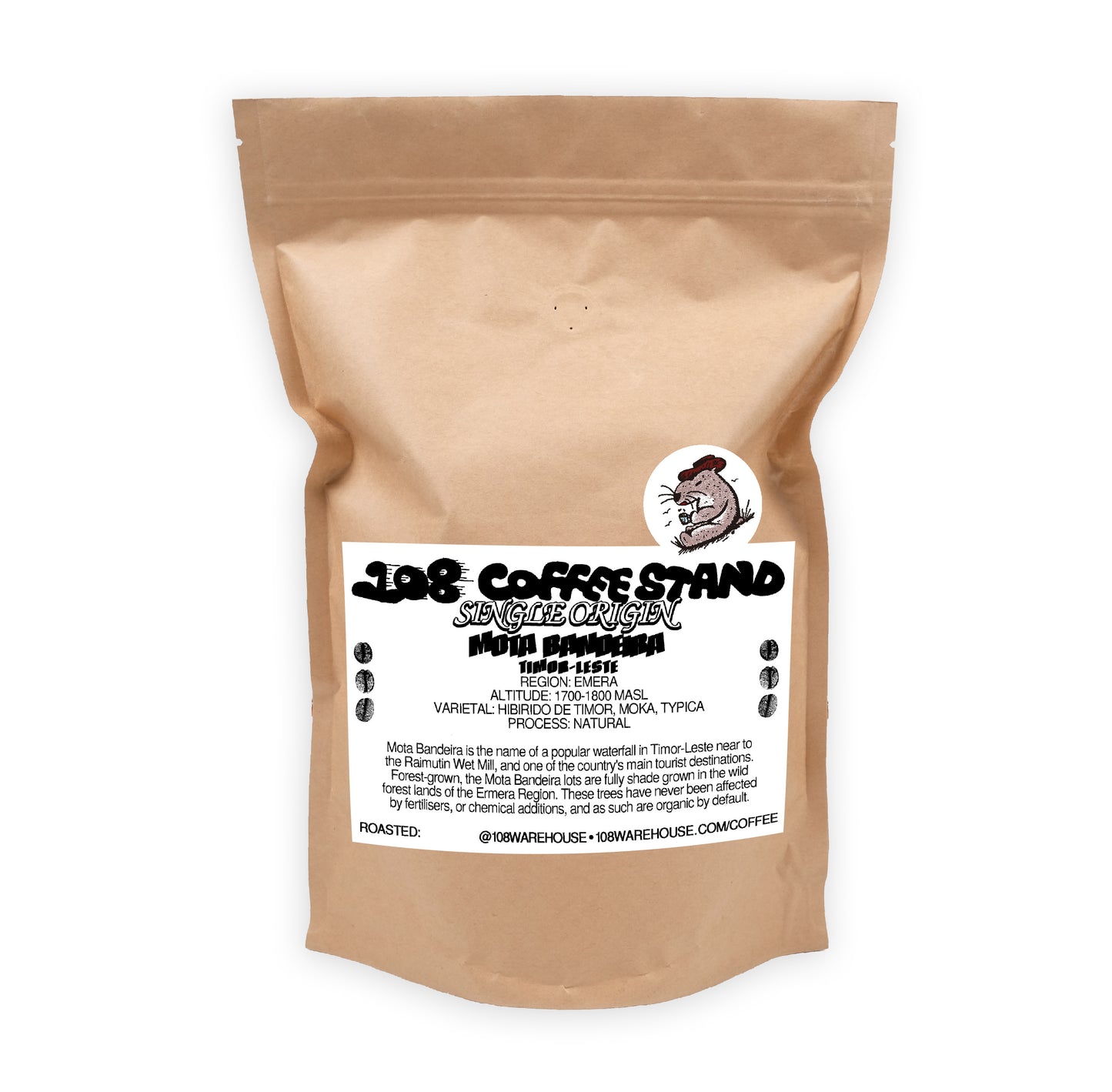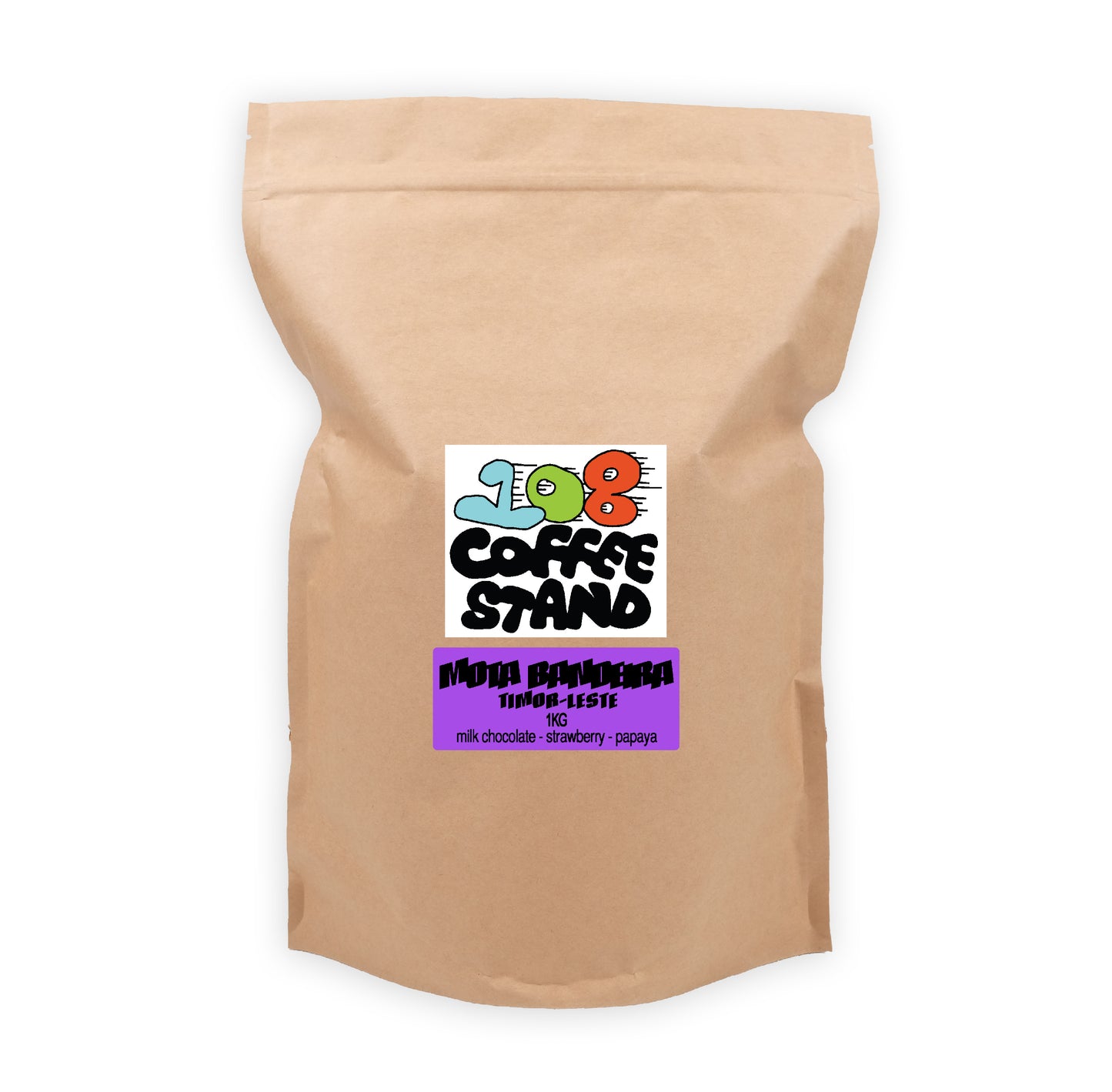 Mota Bandeira Natural - Timor Leste
108 Coffee Stand
Mota Bandeira Natural - Timor Leste
REGION: ERMERA

ALTITUDE: 1700-1800MASL
VARIETAL: HIBRIDO DE TIMOR, MOKA, TYPICA
PROCESS: NATURAL
Mota Bandeira is the name of a popular waterfall in Timor-Leste near to the Raimutin Wet Mill, and one of the country's main tourist destinations. Forest-grown, the Mota Bandeira lots are fully shade grown in the wild forest lands of the Ermera Region. These trees have never been affected by fertilisers, or chemical additions, and as such are organic by default.
1KG bags are available on a preorder basis - orders from the week prior will be roasted the following Tuesday and dispatched Wednesday.
Please leave a note if you need it ground.