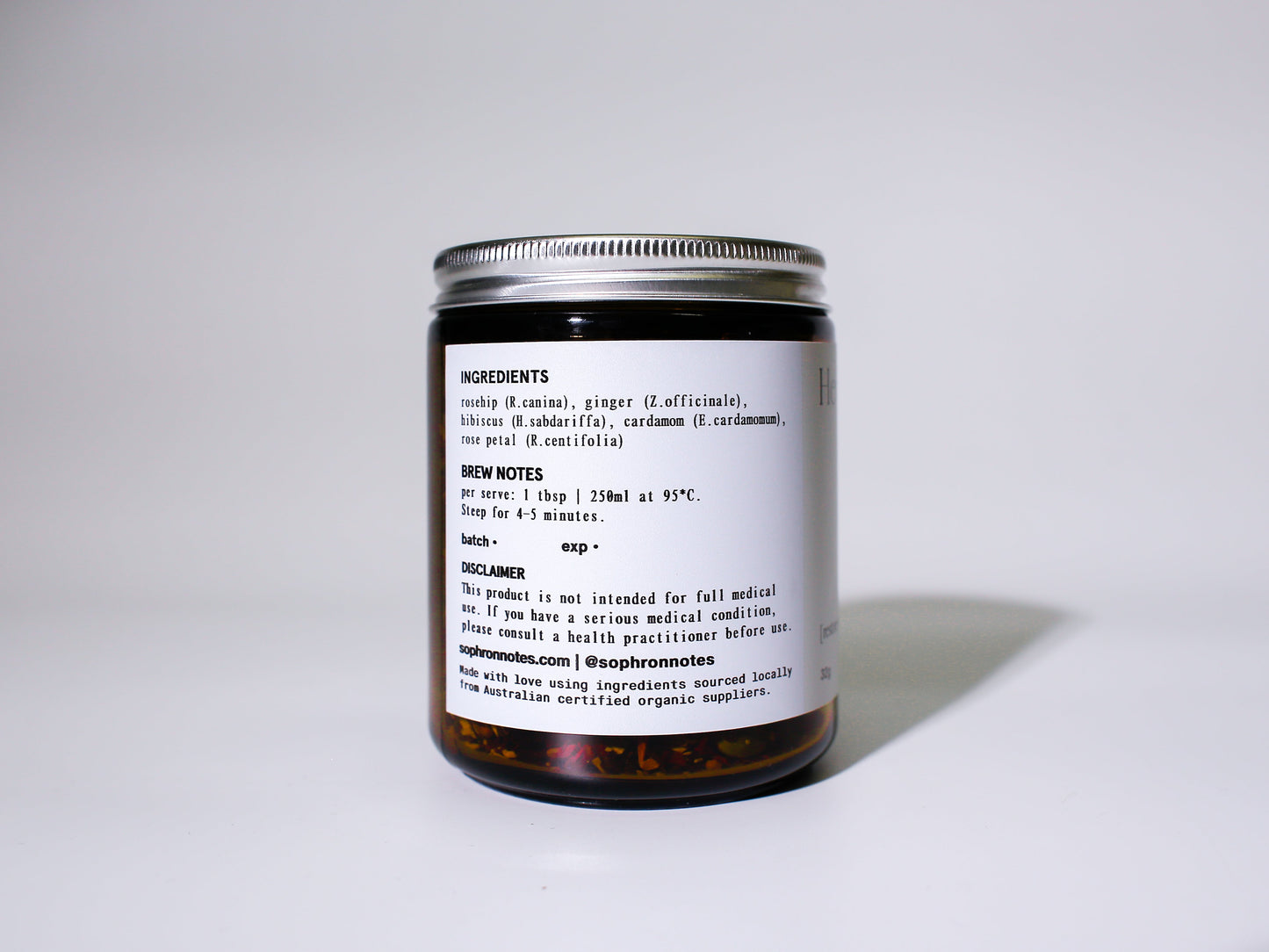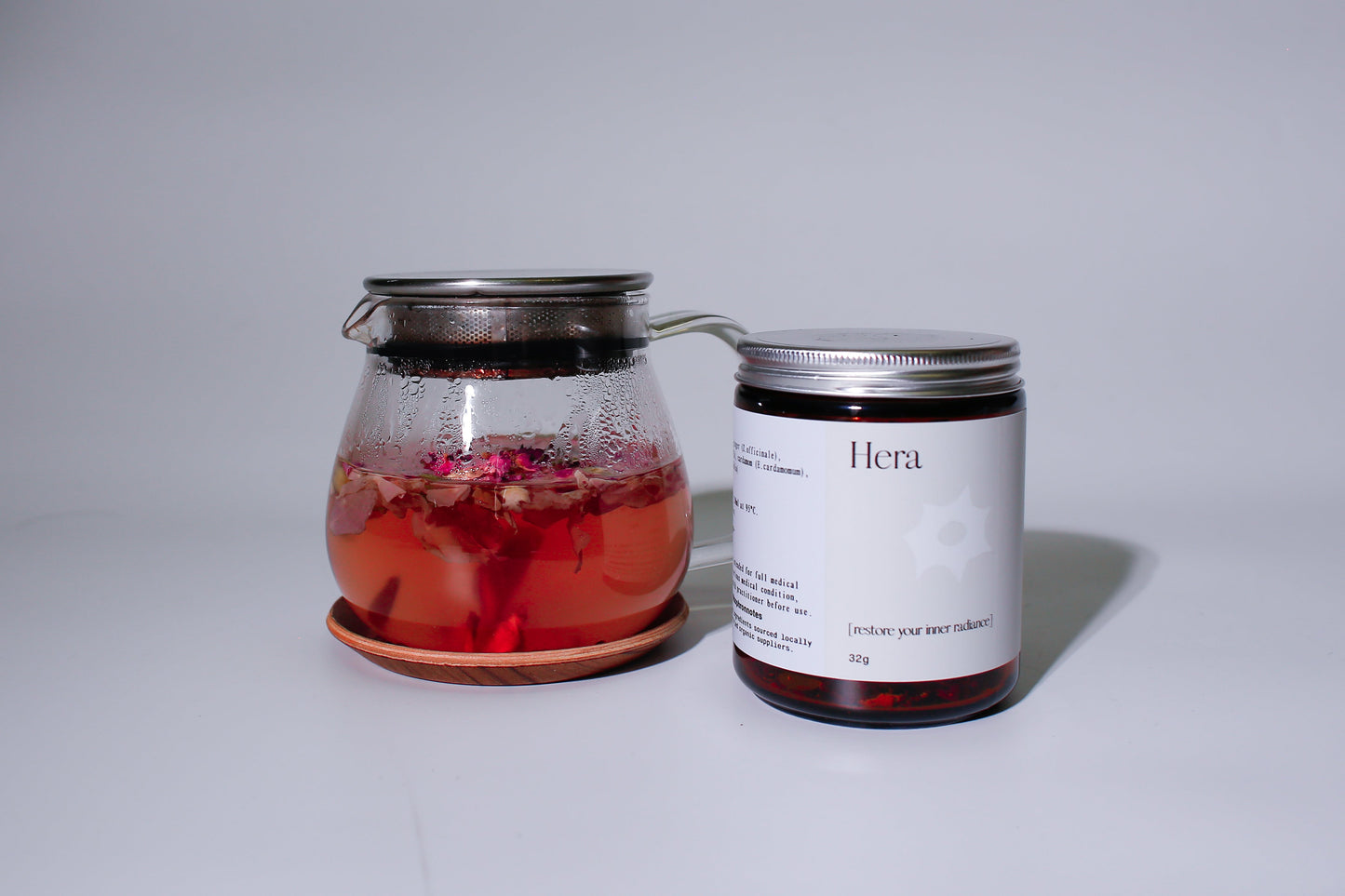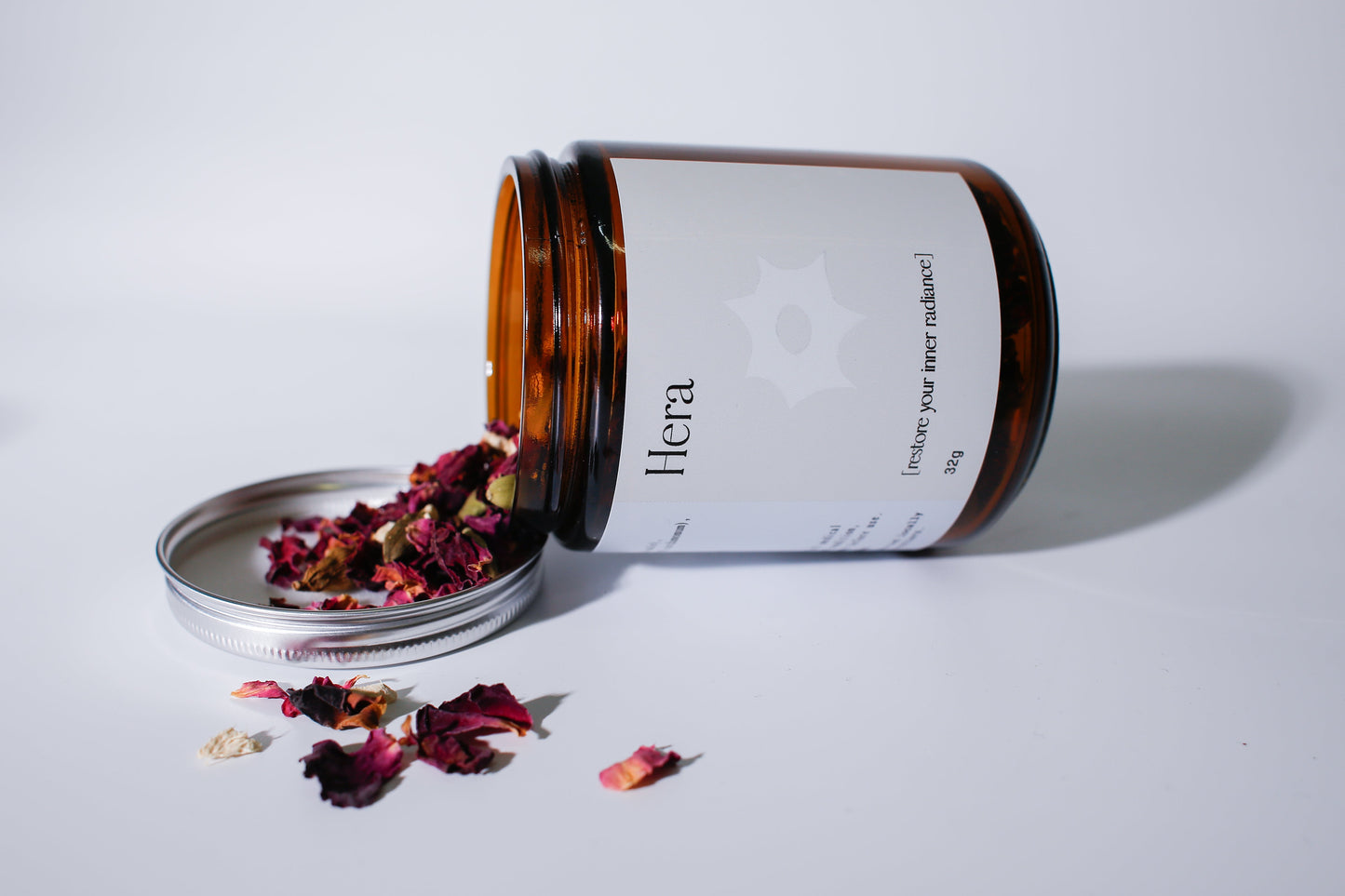 Sophron Notes - Hera
Sophron Notes - Hera
About
Greek goddess of marriage and birth, Hera is symbolic of fertility and creation.
Rich in antioxidants and vitamin C, this blend is crafted to reduce inflammation, improve menstrual health and re-ignite your energetic flame.
To enjoy as a cold beverage, chill the infusion overnight and add honey and ice when serving.

Herbal Notes: sweet, fruity, tart, slightly acidic
Brew Guide:  1 tbsp per serve | 250ml at 95*C. Infuse for 4-5 minutes.

Ingredients:
*Rosehip: rich in vitamin C, reduces inflammation, supports immunity and defies skin aging
*Hibiscus: rich in antioxidants, fights inflammation
*Ginger root: warming, soothes nausea, digestive issues & boosts immunity
*Cardamom: warming, improves blood circulation and overall heart health
*Rose petal: reduces inflammation, improves menstrual health
*Ingredients are sourced from Australian certified organic suppliers. 
*-*
Amber glass jar with aluminium wadded cap. This jar offers protection against UV light ~ Store in cool temperatures