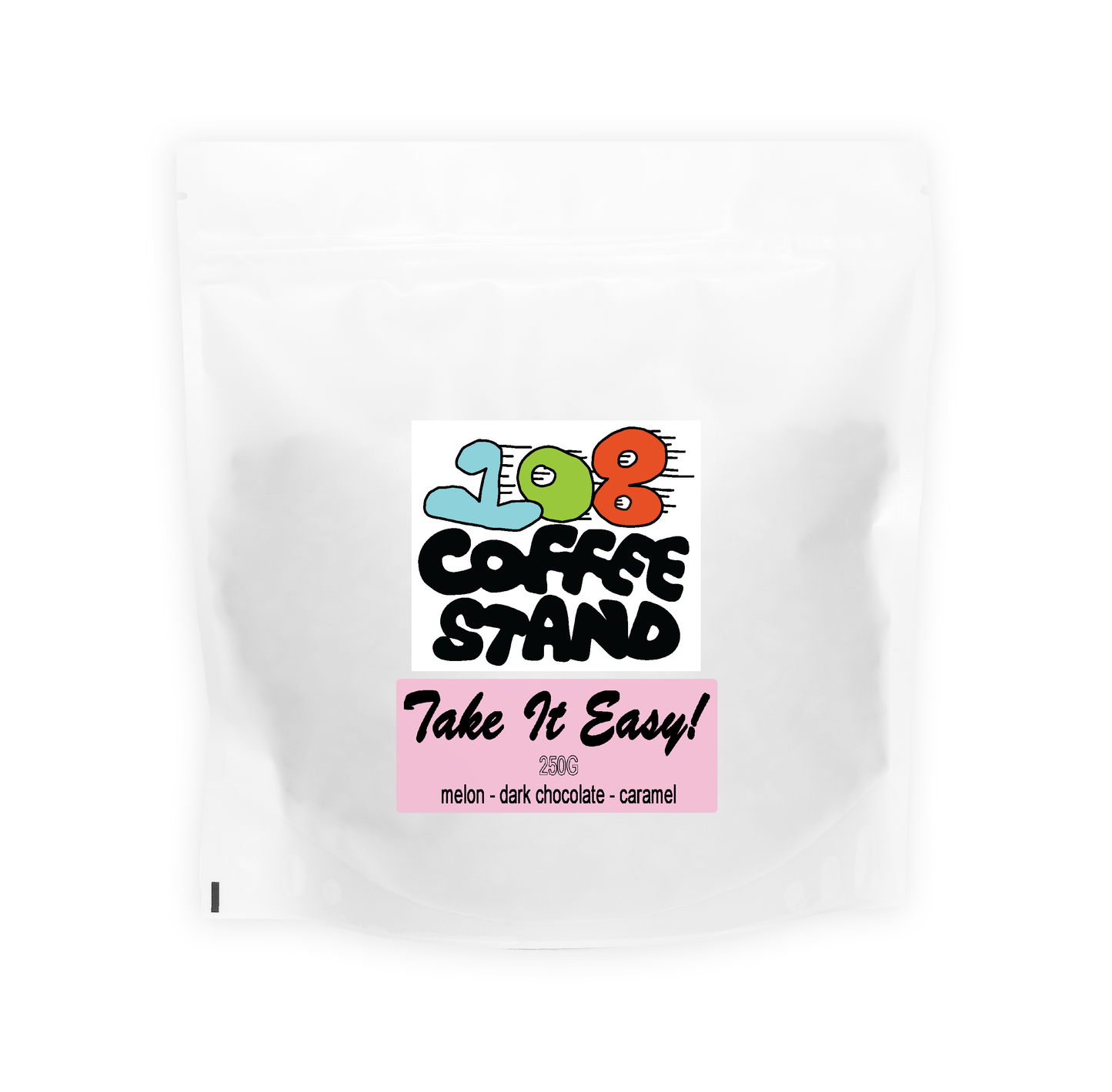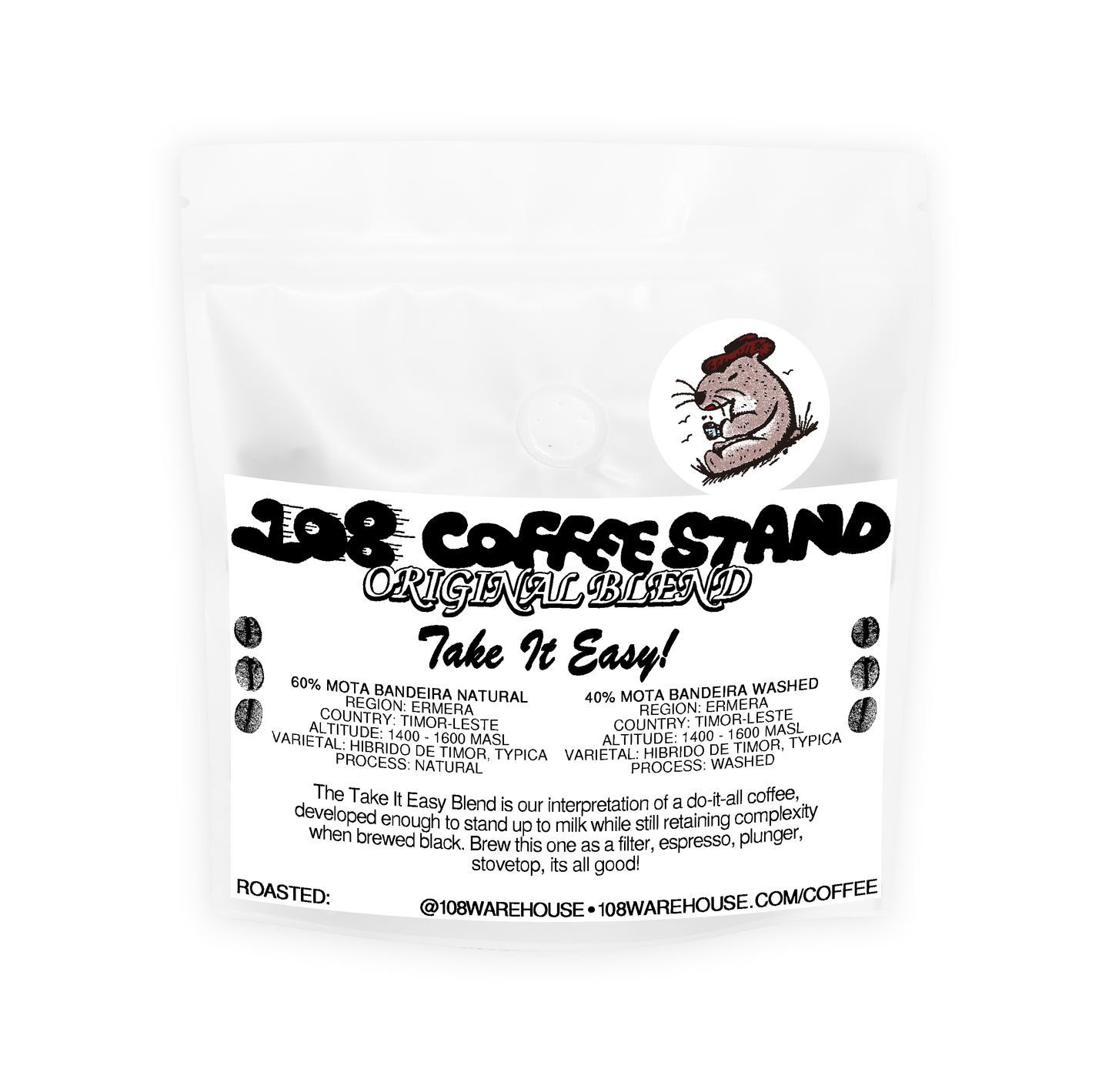 Take It Easy Blend
108 Coffee Stand
Take It Easy!

Blueberry - Dark Chocolate - Caramel

40% YIRGACHEFFE WASHED
Region: SIDAMO
Country: ETHIOPIA
Altitude: 1700 - 2200 MASL
Varietal: LOCAL LANDRACES
Process: WASHED
60% MOTA BANDEIRA NATURAL
Region: ERMERA
Country: TIMOR-LESTE
Altitude: 1400 - 1600 MASL
Varietal: HIBRIDO DE TIMOR, TYPICA
Process: NATURAL

The Take It Easy Blend represents our interpretation of a do-it-all coffee, dark enough to stand up to milk while still retaining complexity when brewed black. Brew this one as a filter, espresso, plunger, stovetop, its all good!

1KG bags are available on a preorder basis - orders from the week prior will be roasted the following Tuesday and dispatched Wednesday.

Please leave a note if you need it ground.