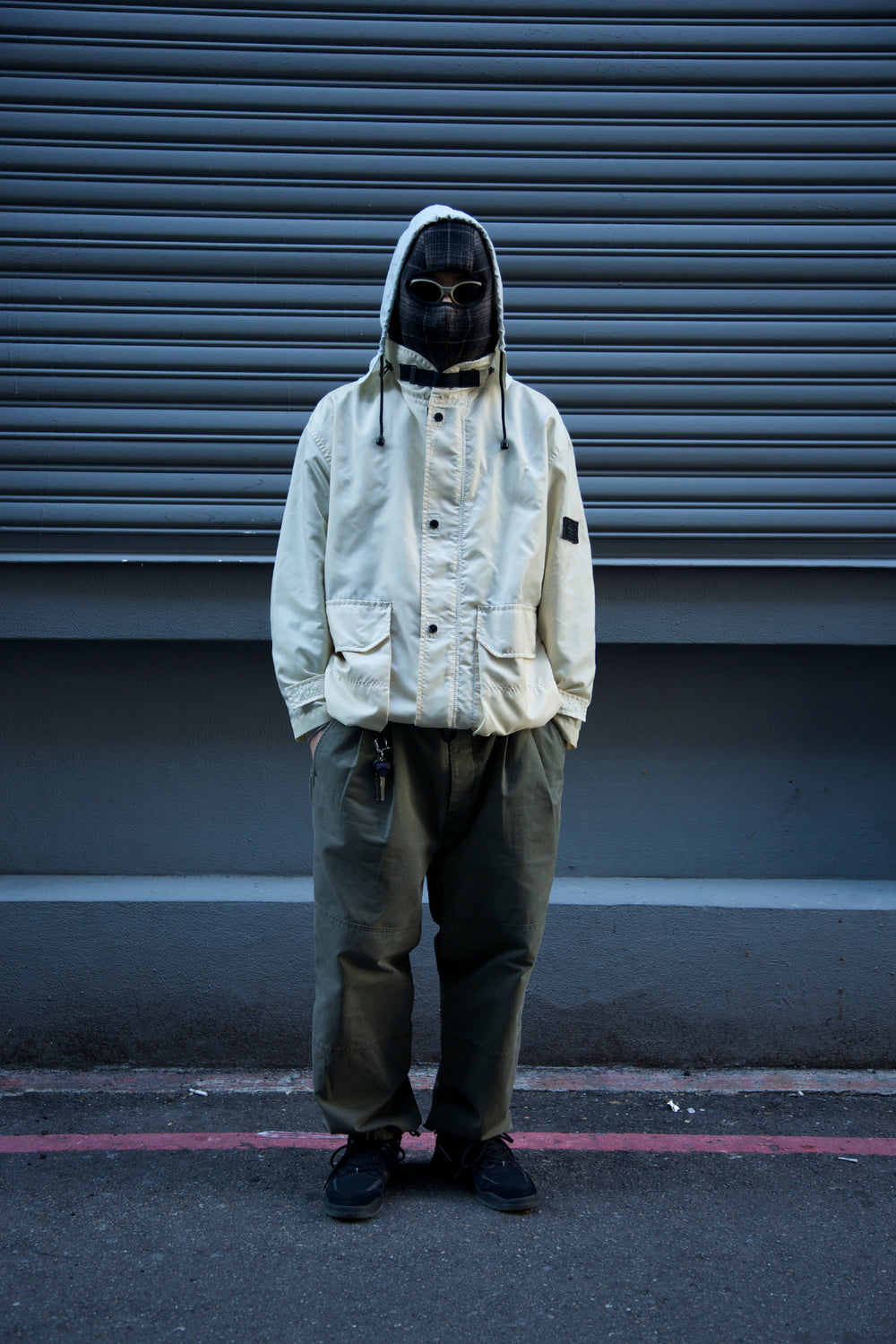 It's great to sit down with you and ask you a few questions about your brand DeMarcoLab, new select shop project DML Tradings and previous work with LAB Taipei.

First of all, could you please kindly tell the readers a brief introduction on who you are?

My name is Knox, I'm the designer of DeMarcoLab. I'm also running a new select shop project DML Tradings.

How did DeMarcoLab get started?

I used to work at a skateboard, streetwear store during my teenage years. Then when I was 18, I joined a streetwear magazine company as an editor. I've always been involved in work related to streetwear culture which naturally sparked my interest in designing my own clothing. So at the age of 20 I started my first brand SKATOPIA. Initially it was just a way for me and my friends to design graphic T-shirts and simple cut & sewn pieces that I liked. Surprisingly the response was great and I continued with the brand for two to three years until I was recruited for military service which led me to leave the brand. During that year of military service I constantly thought about establishing another brand. I had preliminary ideas for the name, style and designs which eventually became the blueprint for DeMarcoLab.

How did Lab Taipei get started?

After about two years of establishing DeMarcoLab I felt it was time to have my own store. However I wanted it to be more than just a DeMarcoLab store. I envisioned a concept store where I could also select brands and products that I liked—a store that would satisfy another aspect of my passion for fashion and streetwear culture. Then I discussed the ideas with some friends. Coincidentally some of my friends also had plans to open their own stores. One was planning to open a skateboard shop, another a Fixed Gear store and another a BMX shop. So we found a slightly lesser-known street and decided to open our four stores there creating a sort of new community. The first LAB store, although not spacious, was just the right size to accommodate a curated selection of products and brands. We also set up a small office area on the elevated second floor, and thus the first LAB was born. 

I remember seeing Lab Taipei collaborating with Cav Empt many years ago and it was a huge inspiration and very cool to see. How was it working with a brand like C.E. and how did that come about?

By chance I invited other friends to join LAB and together we embarked on a new chapter for LAB. Apart from moving to a larger space we also brought in more brands in an attempt to expand our scope. Prior to this we had been collaborating with friendly brands consistently including 'have a good time', 'SAYHELLO' and C.E was always on our list for the next collaboration project. With the beginning of the new chapter for LAB I saw it as a great opportunity to collaborate with C.E. After discussing with them I was thrilled that they agreed to the invitation. Although the communication process took some time it went quite smoothly and it led to subsequent Pop-up Shop and Party.

Your favorite or most memorable DeMarcoLab collaboration?

It's difficult to decide... because every collaboration project is interesting. Actually, DeMarcoLab doesn't frequently launch collaboration projects and one of the main reasons is that we usually invest a lot of time in carefully crafting the concepts and products. So regardless of the size, each collaboration project reflects the level of dedication we strive for. So far we have been fortunate that we are very satisfied with the outcome of each project. However there is always room for improvement...

Future plans for DeMarcoLab and DML Tradings?

Recently after concluding my work at LAB Taipei and stepping away from it I shifted my focus to DeMarcoLab and the new select shop project DML Tradings. I aspire to promote our beloved clothing and culture through various forms and continue expanding our reach. For DeMarcoLab, besides continuously launching better product designs, we also hope to complement DML TRADINGS and serve as a bridge for domestic and international brands, artists, and creative units, facilitating more exchanges through collaboration projects and events.

Thanks Knox!