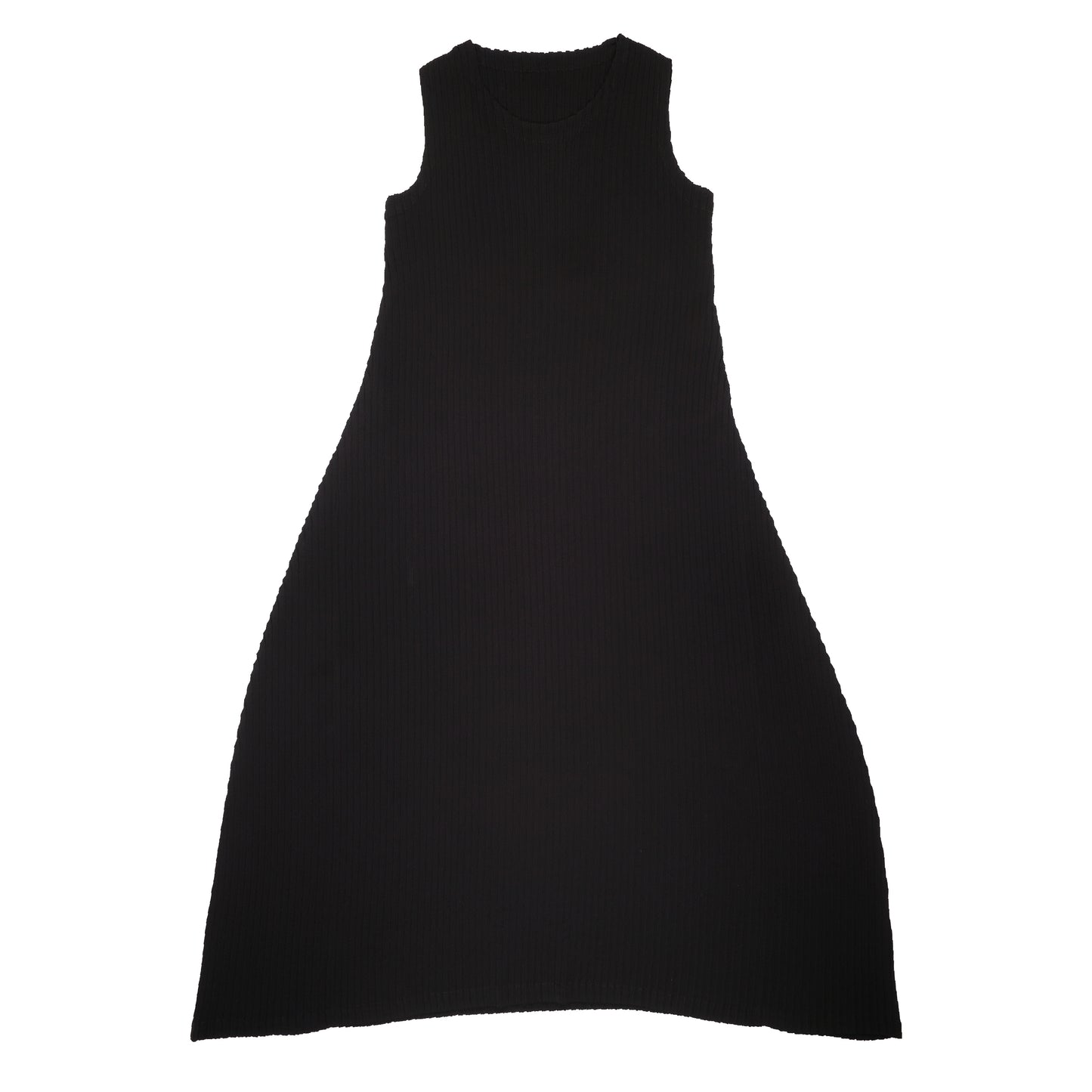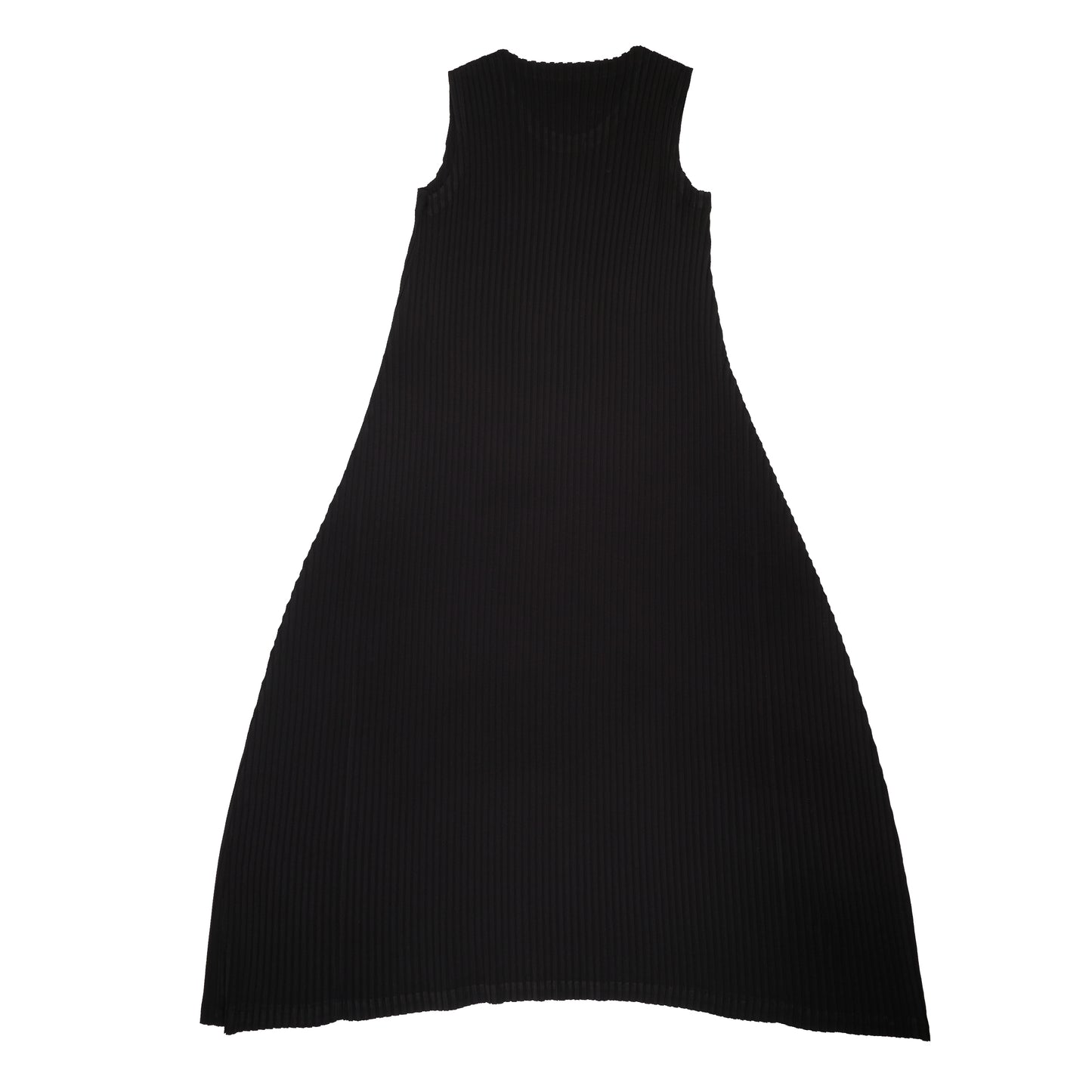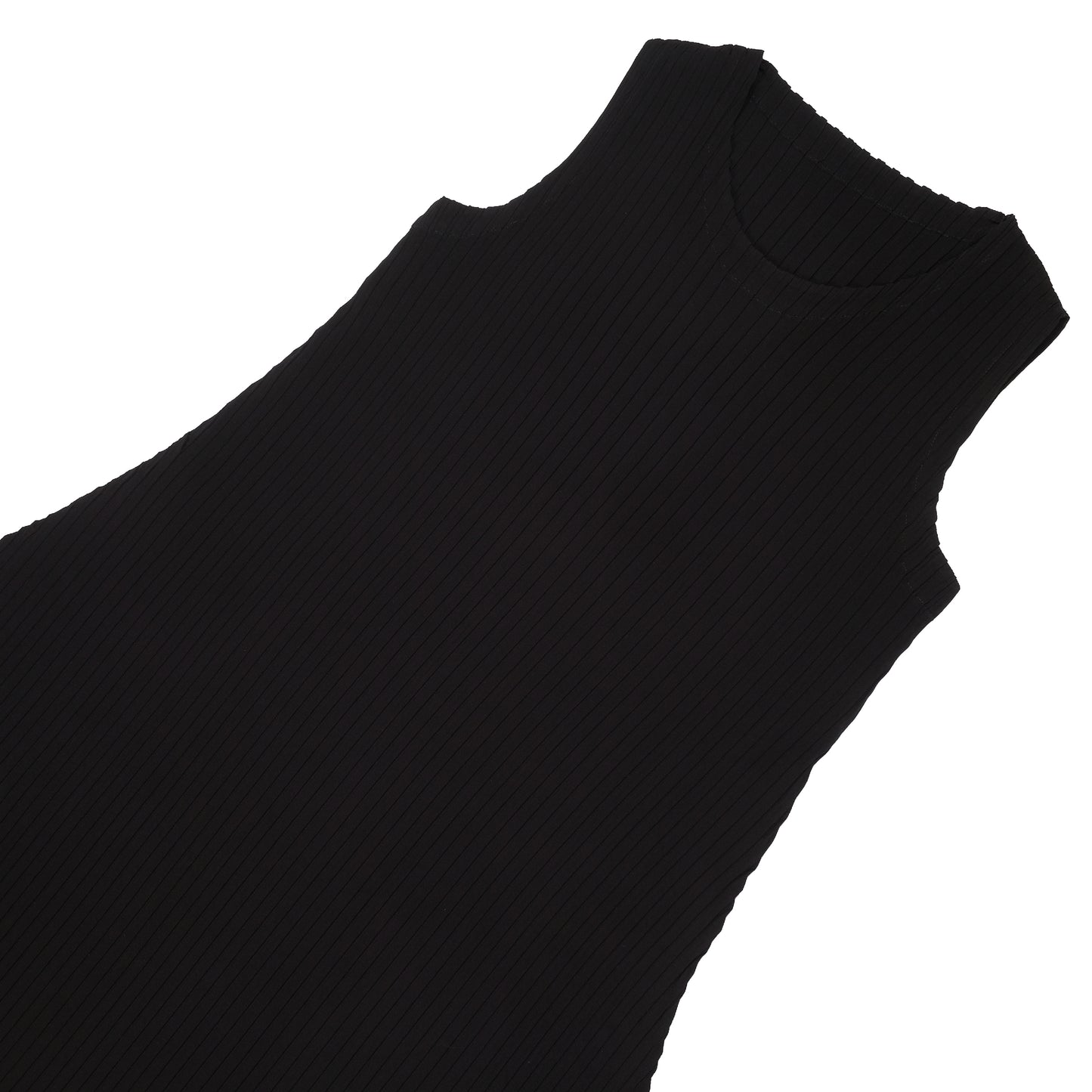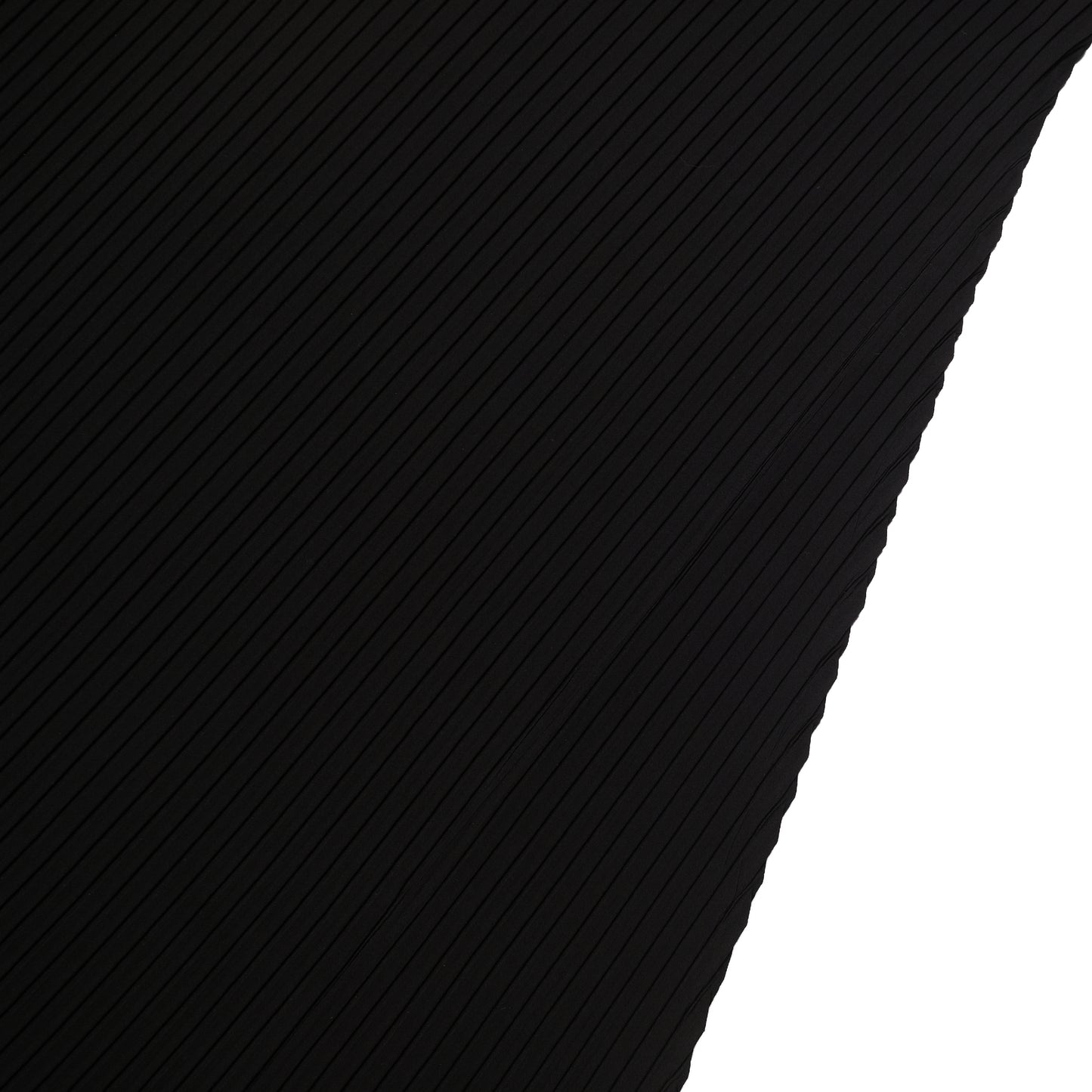 Issey Miyake Black Pleated Dress
Issey Miyake Black Pleated Dress
- Lovely one piece dress from Pleats Please
- Collarless top
- Loose fit/ comfy 
- Lightweight
- Colour: Black

Size 2
Sizing: The Pleats Please range does not translate directly to traditional sizing charts, but rather follows a 1-5 size range that reflects the length of the garment rather than the width.

Each piece of Pleats Please begins as a wide piece of material that is pleated once the garment has been constructed. The amount of fabric used, along with the incorporation of elasticated waistbands, allows the garment to stretch horizontally and fit most sizes. Thus, only the length differs between sizes, with around 2.5-3cm difference from one size to the next.
Condition: 8/10 from general wear. There is a stain on the front chest, this has been dry cleaned twice but we were not able to remove this. The price reflects this stain on the dress. 


Measurements: 
Pit to Pit : 41cm

Length: 116cm