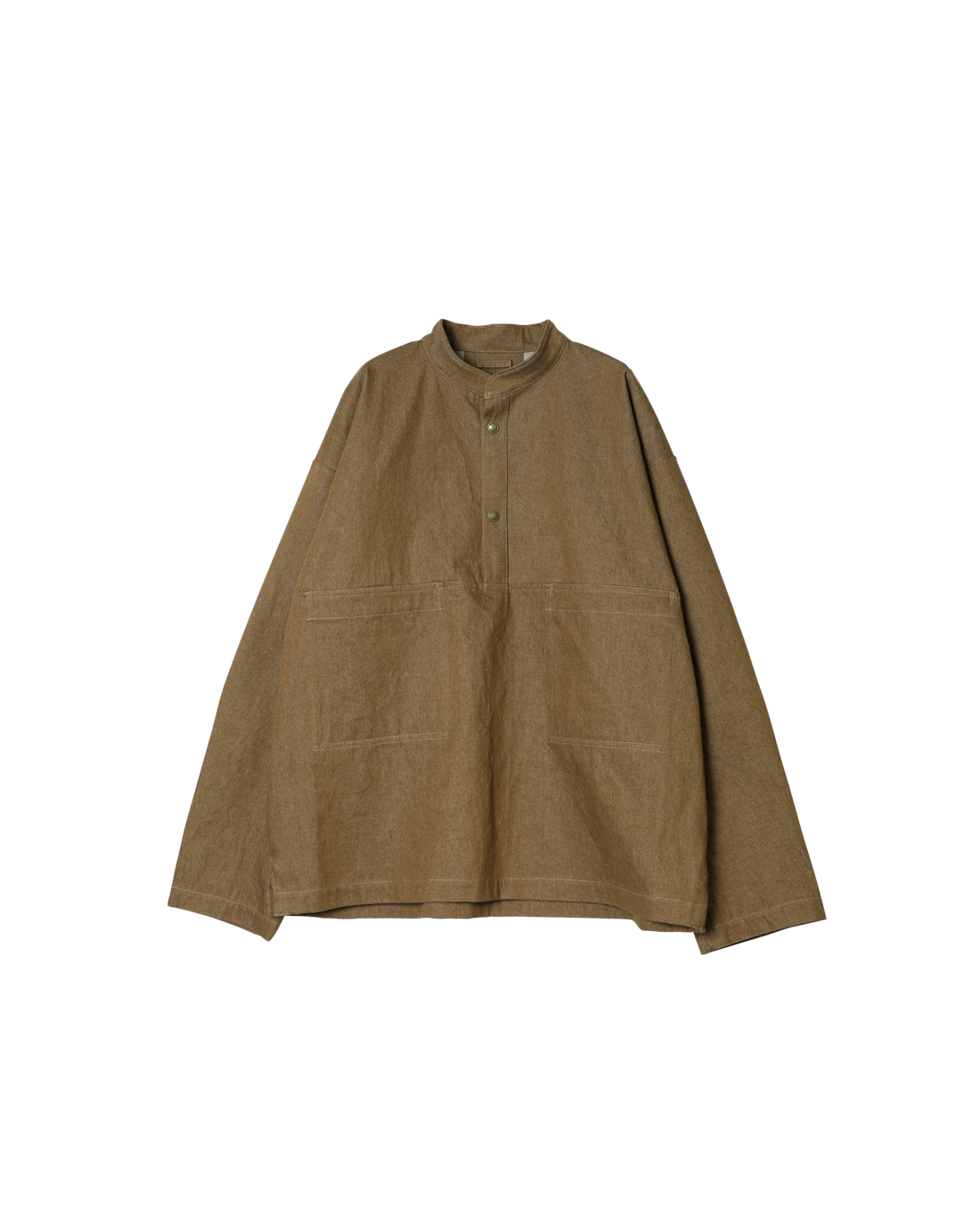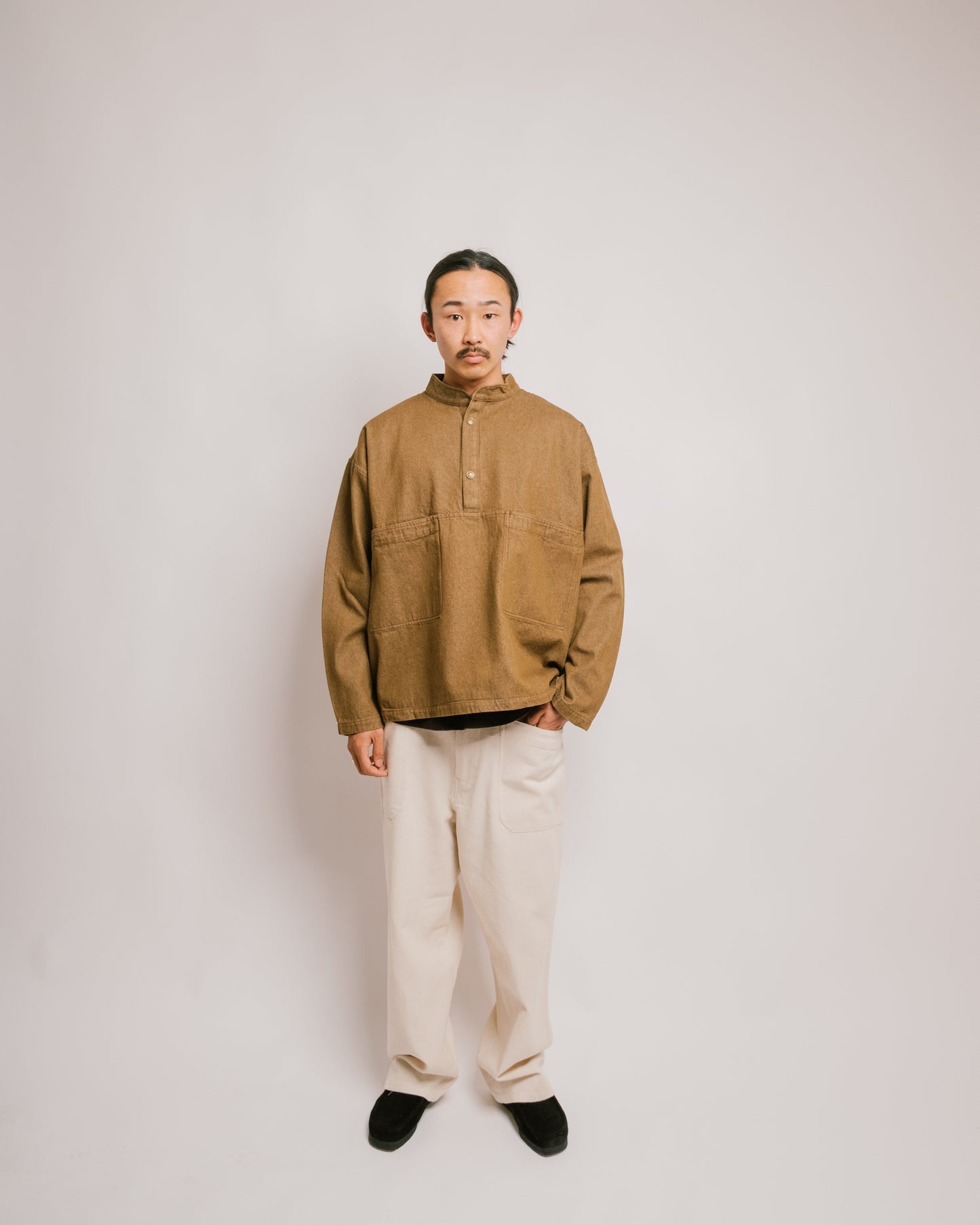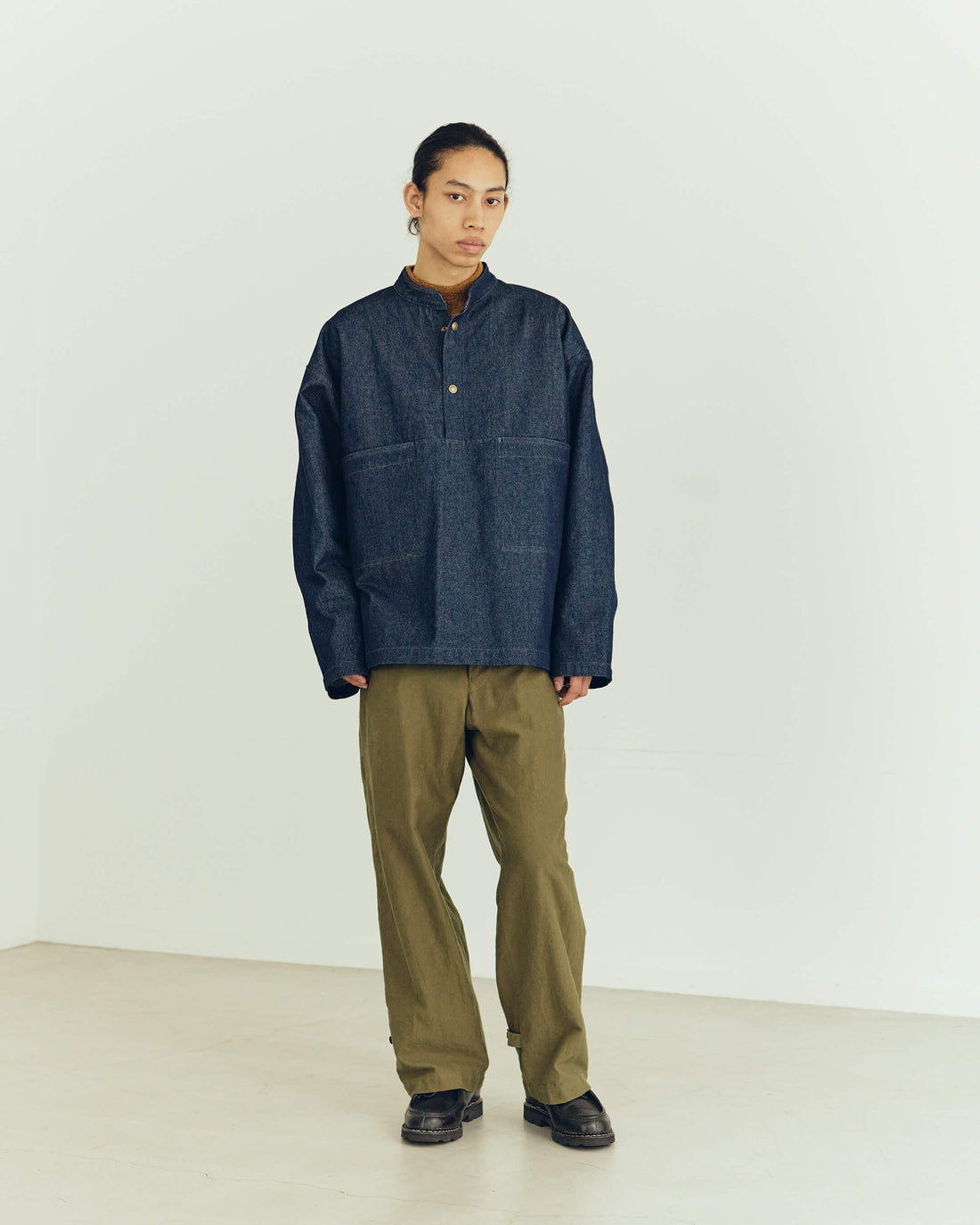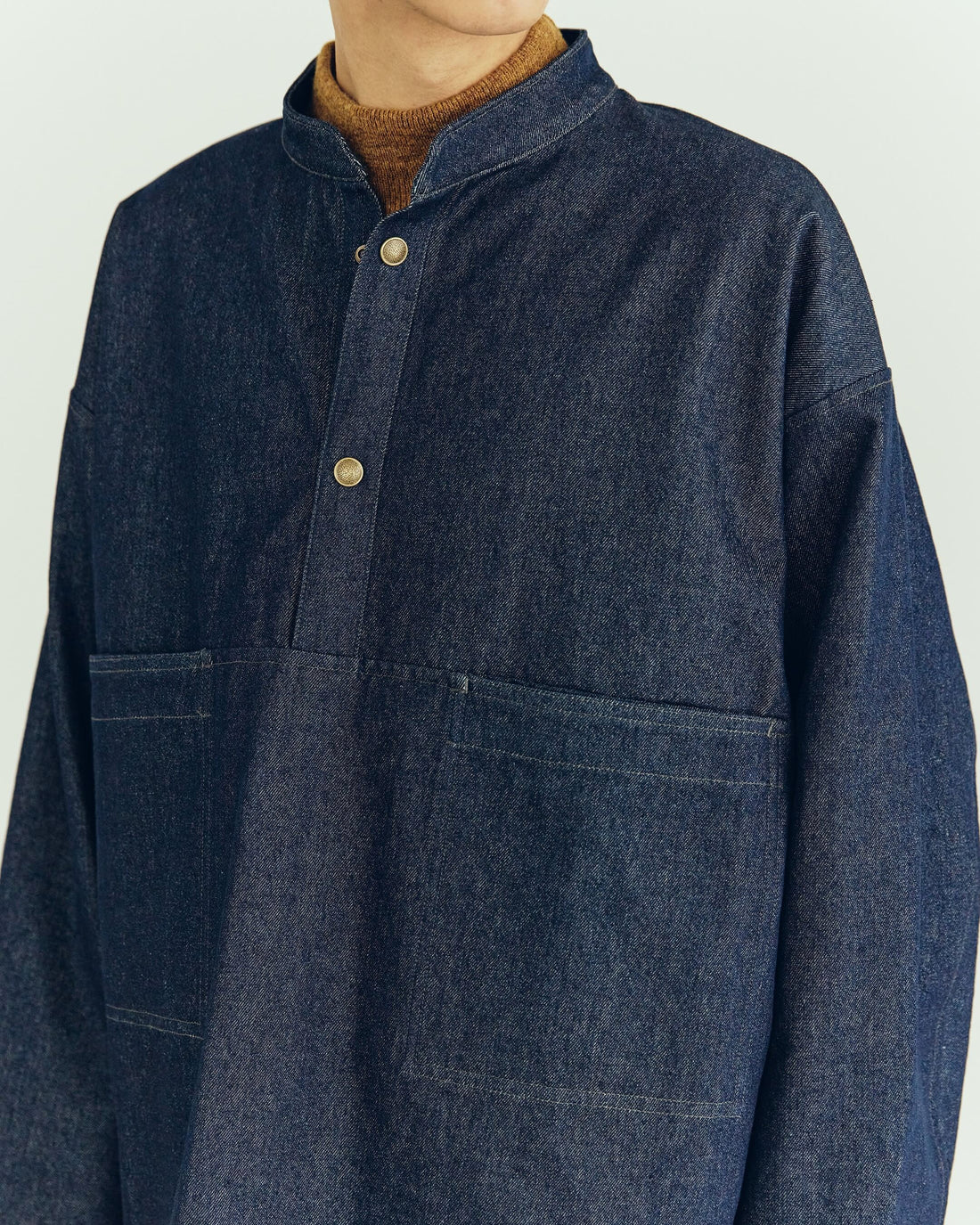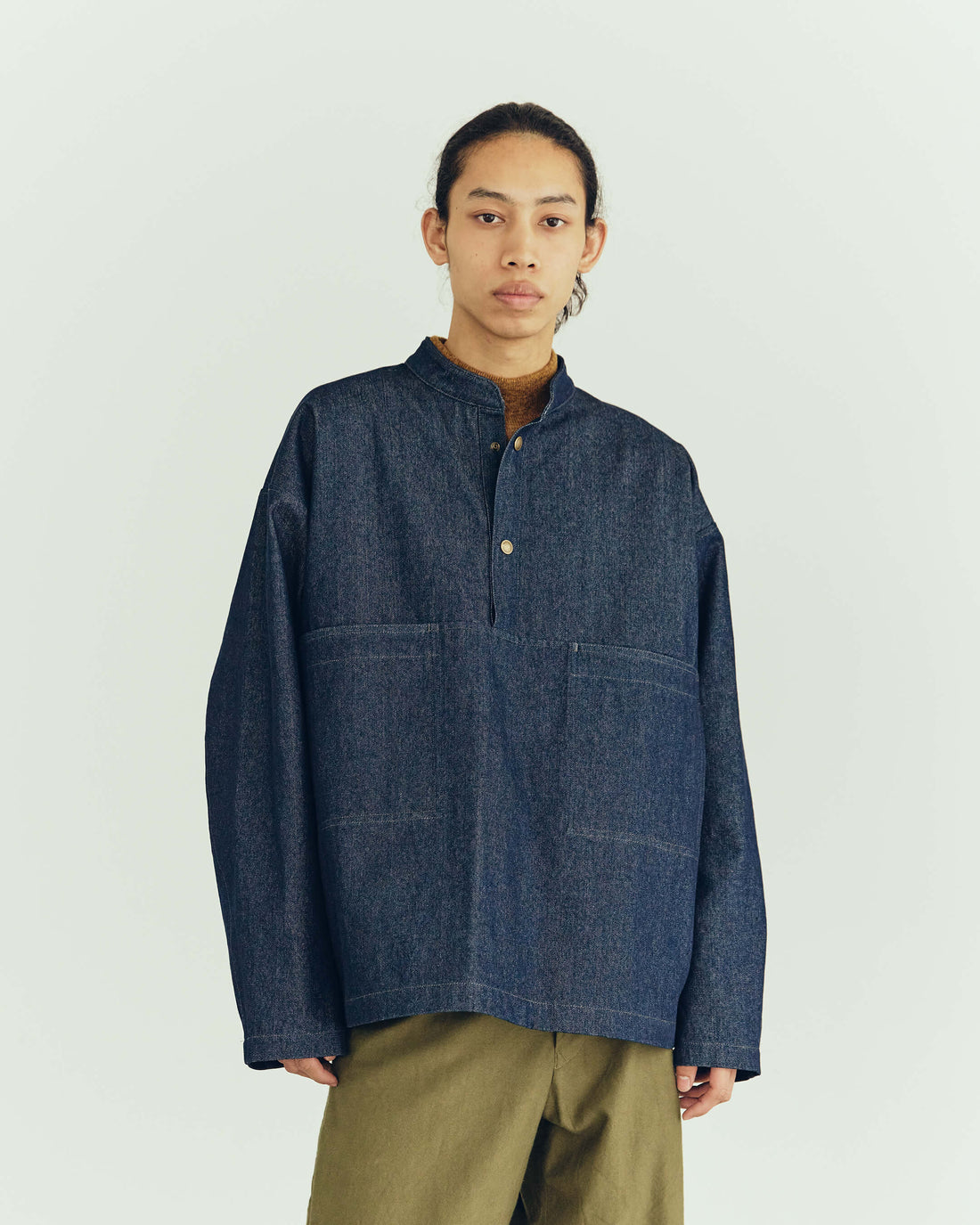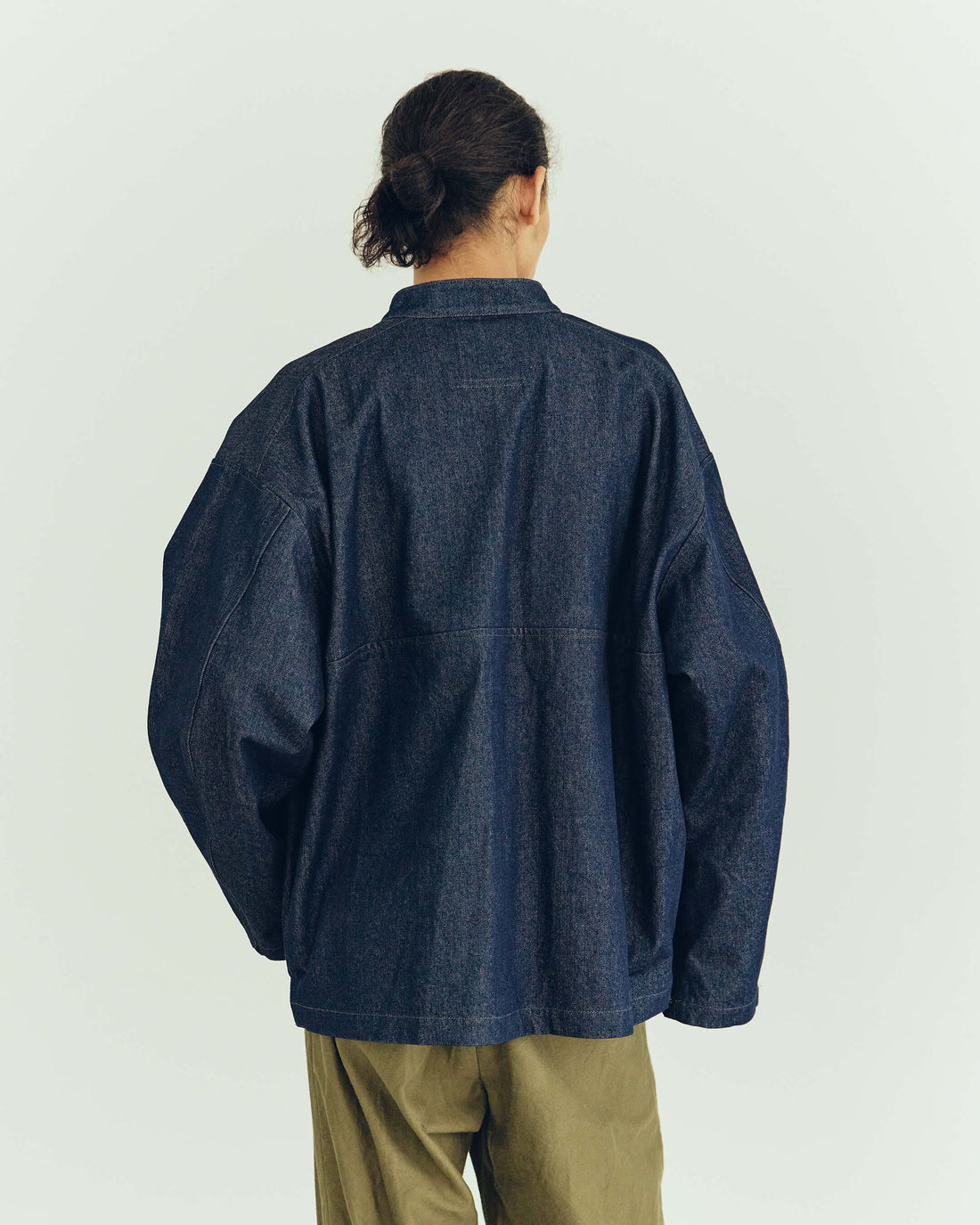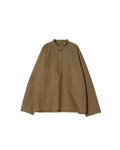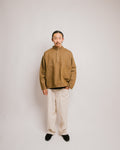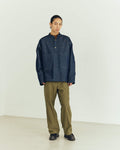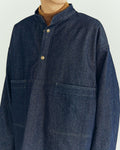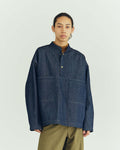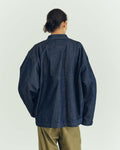 Army Twill - Denim Dot Bottom Smock - Brown
Army Twill - Denim Dot Bottom Smock - Brown 
This smock has been reconstructed into a modern silhouette with details reminiscent of smocks from the Italian 50s.
It has a roomy silhouette with a deep opening in the front, and can be worn as an inner layer with a thick hood or collar such as a hoodie.
The material is 11 oz colored DENIM, which has a soft and puffy feel.
Cotton100%
M size
Length=72
Width=73
Shoulder width=58.5
Sleeve length=58.5
Lsize
Length=74
Width=75
Shoulder width=60.5
Sleeve length=59.5
Men's Model=180cm, wearing size L. Model is wearing the navy Colour way

Hyuga 175cm wearing brown colour way in size medium.